The Phoenix looks very much like a combination of features from the Pontiac Trans Am models over the years. It has a really long hood and quite a large bumper that protrudes out a little at the front end. It has a chrome finish on the door handles and the circular rear-view mirrors. The Phoenix is often found with a triple stripe paint job mostly in darker colors. It has rectangular headlights at the front and circular brake lights. The front grille is rectangular as well and the top part of the grille can be hidden with the Iron Mask grille modification. It has a twin rear exhaust pipe which can be modified.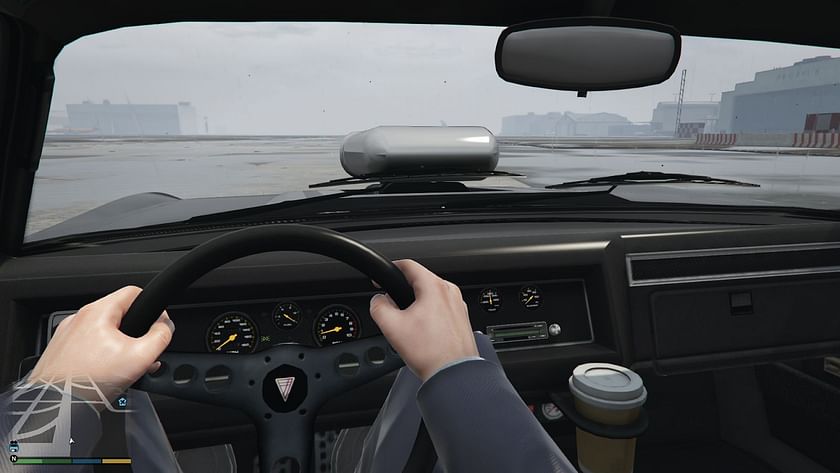 (The Phoenix driven in first person perspective)
The Phoenix comes packed with a V8 engine that causes burnout everytime a player fully accelerates while being stationary. The powerful engine struggles to drag the car around because of its weight. The Phoenix has a good top speed that almost touches 120mph on upgrading. At high speeds, cornering is very difficult and the car often oversteers. It is a fast car on straights but not very ideal for city streets.